‪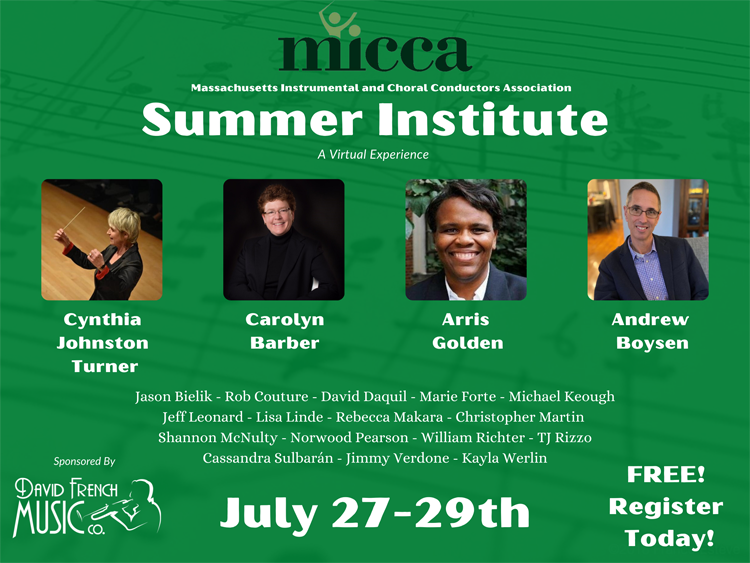 Summer Institute 2021
Save the date for this year's MICCA Summer Institute!

We have some great clinicians lined up and are again happy to offer these clinics FREE OF CHARGE.

Join us on Zoom July 27-29th!

Registration here!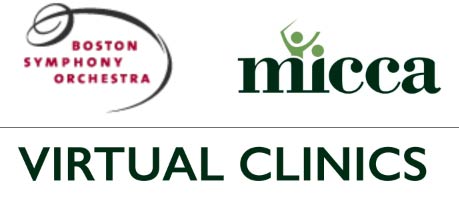 Virtual Clinics
The Massachusetts Instrumental and Choral and Conductors Association (MICCA) and the Boston Symphony Orchestra want to help our state's music educators and students during this unique school year. We are now offering FREE virtual clinics for educators to use with students for a live, interactive clinic with a musician from the Boston Symphony Orchestra!

These virtual clinics are FREE, but will granted on a first-come, first-served basis.

Click here for more info so we can connect you with a BSO Musician!
‪Dear Colleagues,

We hope the new year finds you and your loved ones in good health and with optimism towards a brighter 2021. The MICCA Executive Board wants to extend its appreciation to music educators across the Commonwealth for their tireless efforts to engage students in meaningful and musical experiences within the restrictive guidelines brought forth by the COVID-19 pandemic. We know this has been a challenge, but please do not think that your commitment to your students and your programs has gone unnoticed.

Keeping the health of students, teachers, and families at the forefront of all of our decision making, the MICCA Executive Board has voted to cancel the 2021 Concert and Choral Festivals. Although disappointed to miss these wonderful opportunities for the second consecutive year, we look forward to the 2022 Festivals where we will once again be reunited and celebrate the passion, musicianship, and resiliency of young musicians from all over Massachusetts. We hope you will join us!

In the event you still have a credit in your account from the 2020 Festival registrations and would like a refund, please email our treasurer, Jeff Leonard, by March 1st. All other registration fees will be rolled over to next years' events. Jeff can be reached at jleonard@miccamusic.org.

MICCA, in collaboration with educators and state organizations, has modified its professional development opportunities this year to meet the needs of our membership. Please visit our www.miccamusic.org to take advantage of some exciting opportunities including the following:

Virtual Solo Festival
BSO Virtual Clinics
"Evenings with the Stars"
Summer Institute


Sincerely,
The MICCA Executive Board
---
Our Festivals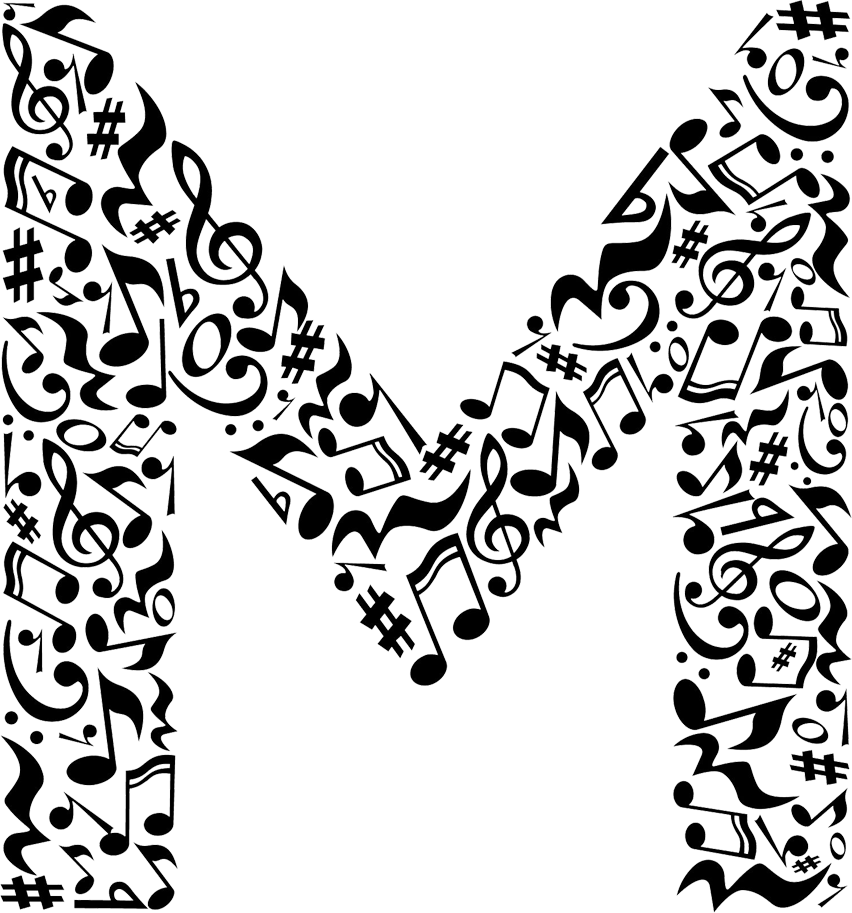 MICCA's Mission
The Massachusetts Instrumental and Choral Conductors Association (MICCA) is dedicated to the study and performance of instrumental and choral music in the public schools of Massachusetts. MICCA promotes music education by running the Massachusetts State Marching Band Festival, State Concert Band and Orchestra Festival, State Choral Festival, and State Solo and Ensemble Festival. In addition, MICCA is active in professional development of music educators across the state promoting clinics at the Massachusetts Music Educators Association All-State Conference, the summer MICCA Institute, and through requests for professional individualized assistance. Additionally, MICCA annually grants scholarships to graduating high school seniors who are perusing a career in music education.