Thom Hannum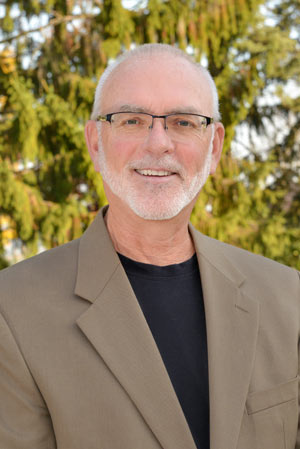 Thom Hannum has long been regarded as one of the nation's foremost percussion arrangers, instructors, and clinicians having presented numerous seminars and workshops throughout the United States, Canada, Europe, and Southeast Asia. Thom teaches at the University of Massachusetts where he serves as the Associate Director of the Minuteman Marching Band, and the Director of the Marimba Band and Marimba Ensemble program.
In 2009 Mr. Hannum was recognized by the university, receiving the prestigious Distinguished Teaching Award. Most recently he received the 2016 George Parks Leadership In Music Education Award presented by the National Association For Music Education in collaboration with Music For All. He is a product consultant and clinician for the Avedis Zildjian Cymbal Company, Evans Drum Heads, the Pearl Corporation, and Vic Firth Sticks & Mallets where he has developed several Signature Series drumsticks and keyboard mallets. Thom is an active member of the Percussive Arts Society.
Mr. Hannum is currently on the design team and the percussion director for the Carolina Crown Drum & Bugle Corps. He is also known for his work with the DCI World Champion Cadets and Star of Indiana, and is a member of the design team for the Tony and Emmy Award Winning show Blast! In the summer of 2001, Mr. Hannum was selected for induction into the DCI Hall of Fame, and in 2008 he was inducted into the World Drum Corps Hall of Fame. Mr. Hannum is also a member of The Cadets and the Crossmen Hall of Fame. In 2018 the Massachusetts Music Education Association presented Thom with the Lowell Mason Award for his leadership in music education. And most recently in the Fall of 2019 Mr. Hannum received the Distinguished Service to Music Medal which is the highest honor bestowed by Kappa Kappa Psi, a national honorary band fraternity.
Through the Hal Leonard Corporation, Mr. Hannum has published a Textbook and corresponding Student Workbook, Championship Concepts For Marching Percussion, which provide many band programs with a comprehensive foundation for percussion education. His instructional video produced by Warner Brothers/Chappell, Fundamental Techniques For Marching Percussion, demonstrates many of the concepts outlined in the books. Thom's most recent book, A Percussionist's Guide to CHECK PATTERNS, Building Your Rhythmic Vocabulary, is published by Alfred Publications. Mr. Hannum has also published percussion arrangements and solos with Warner Brothers, Rowloff Productions, and Drop6 Media, Inc.
Mr. Hannum is the founder and director of his MOBILE PERCUSSION SEMINAR which offers clinic and workshop programs for high schools and colleges of all ability levels. For more information visit the website at percussion.org.